This beautiful apartment offers luxury accommodation for 4 persons. With its capacity of 50 m2 (2 + 2 beds) is available the whole year. There is a bedroom with one double bed and a possibility of 2 extra beds (TV, radio, DVD, satellite, Wi-Fi, a small kitchen).
The Apartments description
One bedroom apartment
Apartment area 50m2
2 + 2 beds
TV, satellite, DVD, WiFi
Kitchenette with a bar
Cooker, microwave, kettle, fridge
Outdoor seating area with barbecue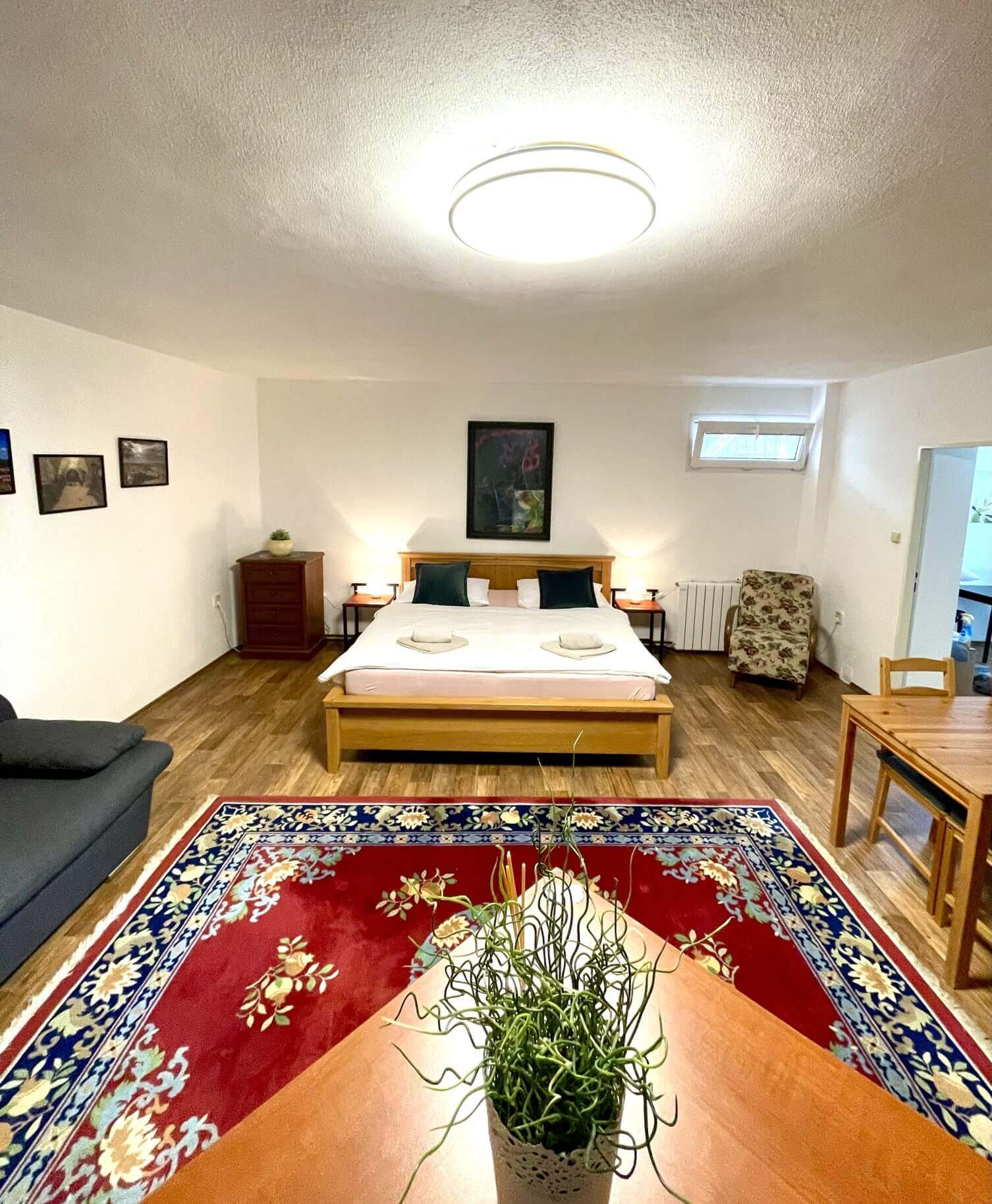 Description of the surrounding area
The apartment is located in a quiet area, near the historic city centre. There are many opportunities for walking, cycling or swimming. You will surely enjoy Mikulov, the city which is declared as a unique hictorical conservation area.
Tips for trips
Some of the most popular places of our region are the Turold cave, a local farm and of course many wine cellars. However, the most popular  place that we definitely recommend you to visit is the Mikulov city with its beautiful centre, the Mikulov castle , Jewish cemetery and  a synagogue , the Goat Castle  and the Holy Hill . Very popular destination for tourists are also historical monuments in the Lednice – Valtice area , which are included on the UNESCO list . We also offer you an opportunity to spend a pleasant evening in our wine archive. For more information and photos please visit our website of the winery Lipa Mikulov.